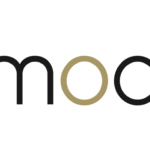 Marketers on Demand
San Francisco – CA
MoD is on the hunt for a Campaign Manager for a 1-year contract opportunity. This is for a leading client of ours located in San Francisco, CA. In this role you will implement and execute strategies that drive growth in adoption, engagement & loyalty.
We are looking for someone who possesses a mix of creative and analytical experience who can write copy and review creative designs, with the ability to also draw conclusions from analyzing data. You are a self-starter who is comfortable working in an ever-changing industry and can lead cross-functional teams. Your main responsibilities in this role will be managing & reporting email marketing campaigns as well as work cross functionally with stakeholders on these campaigns.
Key Skills:
3-5 years of work experience; over 2 years of either email marketing or creative agency experience
Experience in B2C direct or digital marketing, with hands on experience building and managing email lifecycle marketing campaigns
Does this sound like you or someone you know in your professional network? Then reach out to our President of Chaos, Marcie.Pollack@marketersondemand.com for more information!
Have a referral? Get paid up to $1,500 if they're hired!
Share in your network by selecting one of the social media buttons below!