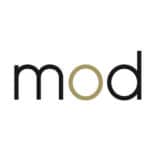 Marketers on Demand
Toronto – ON
A company that values promoting their employees within and offering a flexible hybrid working model that can meet your needs. A place to work that cares about their employees' well-being where unlimited paid time-off is a thing!! We are looking for Campaign Managers with experience in Paid Social to join the team of agile members who wear multiple hats, roll up their sleeves, and love strategic building!
Let's see if these qualifications match you & your skill set…combining Paid Social & Facebook Ads experience along with having worked with various social media platforms. Someone with strong analytical skills where running A/B & conversion tests interests you so that you can optimize, optimize, and optimize!
If you have experience and 2+ years of working in a client service role, we think that this could be a great fit for you to manage large budgets and work with top clients across North America!
Key Responsibilities:
Account ownership
End-to-end campaign management
Strategic planning & execution
Reporting
Client communication
Revenue growth
Don't miss a challenging and rewarding opportunity or at least the best video interview ever! If you are interested, please contact linda.fernandes@marketersondemand.com aka "The VP of First Impressions & Recruitment".
Have a referral? Get paid up to $1,500 if they're hired!
Share in your network by selecting one of the social media buttons below!