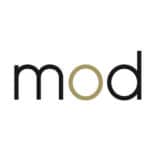 Marketers on Demand
Bolton – ON
MoD is on the hunt for an onsite Marketing Communications Manager for a leading client of ours in Peel Region.
This position is a member of the Global Marketing & Communications team and will collaborate and coordinate with the broader marketing team to ideate, plan, and execute integrated campaigns, with a focus on digital engagement channels, in support of strategic business objectives.
Key Duties:
Collaborate with cross-functional partners to develop compelling, high-impact campaigns and content across multiple channels
Clearly define the goals, audience, message, channels and requirements of campaigns
Write and produce effective content for multiple channels: email campaigns, website, blog, sales material, conferences, tradeshows, social media / digital ads, video, print, etc.
Monitor campaign performance, report results and learnings on a regular basis
Oversee creative development and ensure assets are delivered on time, on brand, and on message
Manage content creation, editing and translation with various stakeholders and/or contributors, ensuring brand coherence and improving KPI metrics
Must Haves:
5+ years of professional writing experience (preferably a mix of journalism and marketing), and in a communication, editorial, or content marketing role with a demonstrated understanding of B2B
Knowledge of the B2B purchase process and how to identify opportunities to create demand and accelerate leads
Proven success creating and executing integrated marketing campaigns using tactics that include web, direct mail, webinars, events and trade shows, digital advertising, content, media, SEO/SEM and social media
Excellent verbal and written communication skills
Proven track record in digital and traditional marketing content creation and development
Please note, this is a full-time permanent role with amazing benefits and perks. In addition, our client is considered an essential service and requires someone who is available to work on-site.
Does this sound like you or someone you know in your professional network? Then reach out to our VP of Recruitment for more information, linda.fernandes@marketersondemand.com.
Have a referral? Get paid up to $1,500 if they're hired!
Share in your network by selecting one of the social media buttons below!