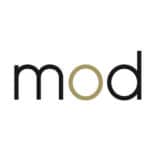 Marketers on Demand
Toronto – ON
MoD is currently recruiting for a Business Analyst for a top fortune 500 client of ours here in the GTA. Our client is a global leader within their field and they are looking to add a forward thinking and analytical guru to join an already upbeat team.

A day in this role would consist of providing analytical support for the E-Commerce team by developing and improving all levels of reporting, as well as analyzing data and managing budgets. This role will have the BA provide reporting and analysis on marketing performance to corporate leaders and regional teams.

The ideal candidate for this role will have 2+ years of experience in data analysis, reporting and business intelligence with an emphasis on sales and marketing performance.

This is a great full-time 14 month contract with a great overall compensation package. Also, this is a hybrid role which allows you to work both on-site and from home.

If interested, please apply directly or you can send your resume to mark.brosas@marketersondemand.com for immediate review.
Have a referral? Get paid up to $1,500 if they're hired!
Share in your network by selecting one of the social media buttons below!