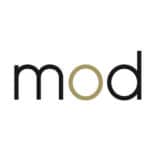 Marketers on Demand
Toronto – ON
Calling all passionate Brand Managers to the table!! MoD is on the hunt for an amazing 1-year contract opportunity with a leading client of ours. In this role you will lead the development and execution of key strategies and implement the annual brand marketing plans. You will be a key member of the Marketing team!
Key Responsibilities:
•Lead the development and implementation of business reviews and brand plans
•Play a key role in the development and implementation of innovation and renovation projects working with cross functional teams
•Continuous analysis of market, category and brand performance as required
•Support the development and implementation of the national commercial plan working collaboratively with various teams
•Responsible for the development of project schedules working closely with suppliers, partners, and cross functional team members
•Various administrative functions required (manage brand budgets, make recommendations, etc..)
Key Skills:
•University Degree in Business, specialization in Marketing is a strong asset
•Over 4 years of relevant marketing experience
•Experience developing brand plans and controlling budgets
•Experience in analytics and consumer research and a good understanding of consumer behavior, usage and attitudes
•Strategic thinker with strong business acumen, and en effective communicator
•Advanced skills with Microsoft Office software (PowerPoint, Excel, Word)
Does this sound like you or someone you know in your professional network? Then reach out to our President of Chaos, Marcie.Pollack@marketersondemand.com for more information!
Have a referral? Get paid up to $1,500 if they're hired!
Share in your network by selecting one of the social media buttons below!