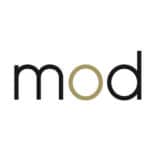 Marketers on Demand
Remote – Canada
Looking for Brand Manager who is looking to join an innovative company build the brand line! Passionate consumer Brand Manager who wants to innovative and contribute to the new product lines, only apply!
This role requires an individual to oversee the brand, promoting growth and providing exceptional and creative marketing plans and managing the day-to-day processes. This is a permanent opportunity – 100% Remote.
Key Responsibilities:
Identify, evaluate, and validate product portfolio opportunities driven by insight
Drive brand innovation through consumer insights, competitive analysis, and market trends
Develop brand and product targeting & positioning strategies
Convert ideas into robust business cases to obtain funding
Build and lead effective cross-functional project teams to deliver on multiple strategic projects simultaneously
Financial Planning (P&L)

Key Skills:
Over 5 years of marketing experience in brand marketing or product management
Strong strategic and analytical skills (ability to analyze market data and drive actionable business results)
Demonstrable ability to work with multiple internal stakeholders or external resources on concurrent projects
Lead, innovate and grow!!!

Don't miss a challenging and rewarding opportunity or at least the best video interview ever! If you are interested or know of someone who might be (MoD offers an amazing referral fee) please contact linda.fernandes@marketersondemand.com aka "The VP of First Impressions & Recruitment".
Have a referral? Get paid up to $1,500 if they're hired!
Share in your network by selecting one of the social media buttons below!