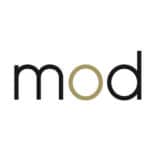 Marketers on Demand
Mississauga – ON
MoD is looking for a Brand Manager for a 9-month contract opportunity to work for a leading CPG client. Someone who will analyze all elements of the P&L, set brand direction, and make decisions in order to achieve marketplace outcomes. This role is focused on translating strategic consumer insights into meaningful marketing activation plans.
Key Duties:
Lead the Annual Operating Plan for brand and strategic planning processes
Oversee the development and execution of pricing, media plans, sales materials, packaging, merchandising, product assortment and distribution
Delivery of annual financial targets for assigned brands and portfolio
Drive revenue growth management activities
Develop, align and lead growth strategy initiatives and manage Brand equity (language, vision, strategy)
Work with multiple teams to ensure the go-to-market strategy is being followed and executed
Build organizational technical capabilities by providing day-to-day coaching and mentoring
Must Haves:
Over three years of experience in Brand Management
Proven experience in developing and executing marketing programs, brief writing, and managing P&L's
Ability to deliver initiatives in market share, revenue and volume growth, and operational efficiencies
Strong communication and interpersonal skills to function effectively as a leader and in a team environment
Does this sound like you or someone you know in your professional network? Then reach out to our President of Chaos, Marcie.Pollack@marketersondemand.com for more information!
Have a referral? Get paid up to $1,500 if they're hired!
Share in your network by selecting one of the social media buttons below!