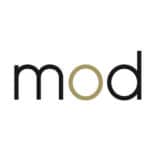 Marketers on Demand
Toronto – ON
B2B Marketing Manager opportunity for someone that is looking for a rewarding career with a large professional organization. You must have a minimum of 3 years B2B experience in strategizing and executing B2B marketing programs within a specialized portfolio of clients from inception to execution. You will work with internal and external stakeholders to build and deliver the processes that ensures projects launch on time/budget. In this role, the Marketing Manager will be responsible for the development and execution of end-to-end demand generation programs, and working with a team creating multi-channel campaigns.
You have experience working with large teams to gain knowledge, create solutions and being the Subject Matter expert in Marketing
3+ years of growth marketing or revenue generating marketing experience. Previous B2B experience preferred
Experience working within a collaborative and cross-functional team environment
Customer focused problem solving , self motivated and solution oriented
Strong Project Management
Don't miss a challenging and rewarding opportunity or at least the best video interview ever! If you are interested, please contact linda.fernandes@marketersondemand.com
Have a referral? Get paid up to $1,500 if they're hired!
Share in your network by selecting one of the social media buttons below!