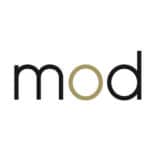 Marketers on Demand
Toronto – ON
Marketers on Demand is searching for a star Associate Marketing Manager, Acquisition to join a large marketing team with one of Canada's well-known companies! We are looking for someone who has over 5 years of marketing campaigns experience in both Digital and Traditional marketing. The flexibility of working from home, excellent benefits, and growth opportunities are the pluses of this role!
Key Responsibilities:
Develop the annual & quarterly acquisition marketing plans alongside senior management
Drive campaigns; plan input and kick-off with vendors execution management
Collaborate with key internal partners to evolve and innovate audience programs
Execution and implementation of the existing and new acquisitions including lead generation and onboarding
Develop innovative new ways to nurture and solicit new business
Design and provide input for various tactics and strategies including testing and analytics
Manage and optimize all direct marketing and direct response campaigns

Key Skills:
Over 5 years of combined marketing campaign and strategic planning experience within online and offline marketing
Prior experience in direct marketing or direct response programs
Analytical capabilities including database segmentation and ROI analysis
Experience building briefs, working with cross-functional teams and working with multiple external agencies and creative partners
Benefits:
*Hybrid work environment 2 days a month in office
*Excellent benefits
*Collaborative team environment
*Social Cause

If you are interested or know of someone who might be (MoD offers an amazing referral fee) please contact mark.brosas@marketersondemand.com for more info!
Have a referral? Get paid up to $1,500 if they're hired!
Share in your network by selecting one of the social media buttons below!