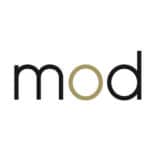 Marketers on Demand
Toronto – ON
MoD is currently searching for an Associate Manager to join our client's team where you will implement & execute specific annual campaigns. Do you have fundraising experience? Read more here…
Key Responsibilities:
• Involved in the annual and campaign planning process (vendor evaluation, tactical results, etc..)
• Support various fundraising and relationship strategies with tactical plans
• Design and execute short term tactics and strategies including testing and analytics
• Manage the execution of all portfolio marketing initiatives (creative briefs, critical paths, budgets, production and stakeholder involvement)
• Build strong relationships within various departments to achieve alignment on fundraising goals, tactics and plans
• Ensure consistent branding and messaging within overall Brand architecture with the Creative team
Key Skills:
• Over 5 years of fundraising and strategic planning experience both online and offline
• Analytical capabilities (database segmentation and ROI analysis)
• Experience working with multiple external agencies and creative partners
• Experience within a fast-paced environment involving multi-tasking and critical deadlines
• Web site and Ecommerce project management experience a plus
Don't miss a challenging and rewarding opportunity or at least the best video interview ever! If you are interested, please contact linda.fernandes@marketersondemand.com aka "The VP of First Impressions & Recruitment".
Have a referral? Get paid up to $1,500 if they're hired!
Share in your network by selecting one of the social media buttons below!