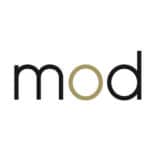 Marketers on Demand
Toronto – ON
We're looking for an Associate Digital Project Manager to support digital projects from implementations to ongoing campaigns. You will be a key member in ensuring that exceptional work is delivered to clients, on time and on budget.
Key Responsibilities:
•Support complex digital projects
•Identify risks and propose solutions
•Communicate with client teams regarding project timelines, updates, new & changed requests
•Contribute to an environment that fosters innovation, problem solving and knowledge sharing
Key Skills:
•Over 3 years of project management experience in a digital agency or professional services organization
•Experience with Salesforce Marketing Cloud, Adobe Campaign, Responsys or similar platform required; Marketing Platform implementation experience preferred
•Understand technical concepts and development process
•Strong analytical, organizational, and time management skills as well as attention to detail
•Excellent communication skills & interpersonal skills; communicate technical and non-technical concepts
•Experience working in a fast-paced environment with multiple deliverables and tight timelines
•Familiarity with quality assurance (QA) protocols
Does this sound like you or someone you know in your professional network? Then reach out to our Director of Talent Acquisition, krystle.delaney@marketersondemand.com for more information!
Have a referral? Get paid up to $1,500 if they're hired!
Share in your network by selecting one of the social media buttons below!