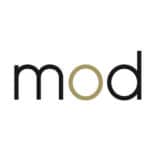 Marketers on Demand
Toronto – ON
Marketers on Demand is searching for an Assistant Director of Performance for a passionate client of ours who believes that customers come first!

As an Assistant Director of Performance, you will create, implement and manage the day to day performance metrics and work with various departments on optimizing our client's marketing strategy.

Key Responsibilities:

• End to end management of Performance Marketing activity across paid social channels
• Manage daily operations working collaboratively with team members, senior management and department heads
• Support performance marketing activity across additional channels; implement, optimize and report on performance
• Turn performance marketing information into strategic brand concepts using a detailed go-to-market plan
• Build a high performing team (attract talent, design and implement training and development for the Performance Marketing space)
• Over 5 years of experience in digital marketing channels: paid social media, paid search (SEM), display, affiliate and programmatic marketing
• Bachelor's degree in business, marketing, communications or related fields
• Understanding of social media advertising across major platforms (Facebook, Twitter, Instagram, Snapchat)
• Google Analytics experience is required
• Experience developing digital marketing plans, executing, measuring, and delivering on performance targets

Does this sound like you or someone you know in your professional network? Then reach out to our President of Chaos, Marcie.Pollack@marketersondemand.com for more information!
Have a referral? Get paid up to $1,500 if they're hired!
Share in your network by selecting one of the social media buttons below!