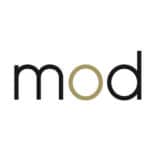 Marketers on Demand
Brampton – ON
MoD is on the hunt for an Assistant Category Marketing to produce and execute category growth plans for one of our client's specific businesses. Note this role is in office 4/days per week – in the Peel Region. They are offering a competitive base salary plus disc. bonus and great benefits!

Key Duties:
• Develop and execute the business strategy, including short-term & long-term goals
• Responsible for understanding the category P&L with top and bottom-line drivers
• Manage assigned product portfolio for strategy, structure, mix and performance
• Lead the communication and execution of specific marketing programs, including trade shows and events
Must Haves:
• 1-2 years of relevant experience in marketing, advertising, or a similar field
• Bachelor's degree in business, marketing, communications, or a related field
• Proven project management ability with exceptional written and verbal communication skills
Does this sound like you or someone you know in your professional network? Then reach out to our Director of Talent Acquisition Krystle.Delaney@marketersondemand.com for more information!
Have a referral? Get paid up to $1,500 if they're hired!
Share in your network by selecting one of the social media buttons below!