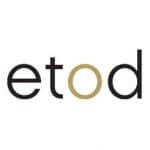 Executive Talent On Demand
Mississauga – ON
EToD is on the hunt for an Application Architect to join our innovative client's award-winning culture. We are looking for a passionate & confident individual, an outcome-oriented person who enjoys setting direction and mentoring others. You are someone who leads by doing!

Key Responsibilities:

• Lead and inspire software developers in creating elegant, flexible and innovative solutions
• Understand and deploy practical application of software development processes (Agile/Lean and DevOps)
• Hands-on experience in designing, planning and building enterprise web applications
• Lead activities within the team (estimating, sprint planning, software development life cycle activities, code reviews, testing processes, research, and releases planning)
• Over 8 years' experience leading and mentoring a development team (designing and building modern, robust, scalable applications)
• Strong experience in cloud native applications and architectures
• Bachelor's degree in Computer Science, Engineering, or equivalent

Does this sound like you or someone you know in your professional network? Then reach out to linda.fernandes@marketersondemand.com for more information!
Have a referral? Get paid up to $1,500 if they're hired!
Share in your network by selecting one of the social media buttons below!