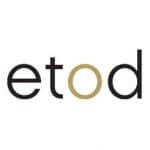 Executive Talent On Demand
Toronto – ON
EToD is searching for an Administrative Assistant who is confident managing calendars & scheduling travel arrangements for an 8-month contract with a client of ours. This is a hybrid opportunity.
Key Responsibilities will include various administrative duties including booking travel, reading invoices, calendar management, purchase orders, and assisting human resources. You are comfortable using Outlook and Microsoft Word.
Additional responsibilities include:
• Support logistics for training sessions
• Coordinate and plan logistics for meetings and conferences
• Act as point of contact for suppliers following tradeshows
If you've worked with Workday, SAP, and Concur, these would be considered strong assets.
Does this sound like you or someone you know in your professional network? Reach out to Julia.kourbatova@marketersondemand.com for more information.
Have a referral? Get paid up to $1,500 if they're hired!
Share in your network by selecting one of the social media buttons below!