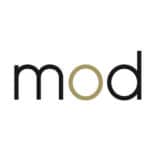 Marketers on Demand
Quebec City – QC
MoD is on the hunt for an Administrative Assistant for a 14-month contract for a client of ours. In this role you will be in charge of document management as well as initiate and monitor approval workflows. You will also perform layout and language revision (in English).
Key Responsibilities:
Prepare contracts and amendments
Track project deliverables; support the preparation of bids and proposals
Maintain all aspects of filing systems, including data entry
Prepare all aspects of meetings, including taking minutes
Receive telephone calls from the reception desk
Time sheet management
Coordinate travel arrangements
Welcome guests and new employees; managing access cards
Key Skills:
Degree in office automation, secretarial or equivalent training
Over 3 years of experience
Strong organizational skills, autonomy and ability to manage a variety of priorities
Experience with Microsoft Office; SharePoint and Concur; SAP is an asset
Bilingual, excellent oral and written communication skills
Does this sound like you or someone you know in your professional network? Then reach out to our President of Chaos, Marcie.Pollack@marketersondemand.com for more information!
Have a referral? Get paid up to $1,500 if they're hired!
Share in your network by selecting one of the social media buttons below!