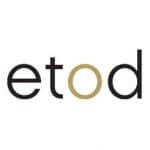 Executive Talent On Demand
Toronto – ON
EoTD is looking for an Administrative Assistant (Project Support) for a 3 month contract in the GTA!

Project start date: June 2022

Overview:
Administrative Assistant provides support to the Project Managers & Project Team for assigned projects

Key Responsibilities
Provide administrative support to the Project Manager(s)/Director(s) and the Portfolio Director
As required, schedule project meetings, prepare agendas attend weekly meeting, record attendance, take minutes and action items, update master action item log and distribute minutes
Provide logistical support to the Project Team(s) (i.e. Project Manager, Project Engineer, Project Planner
Arrange for visitor badges, wireless internet access, and update the visitor's log
Support the Project Office Data Management activities
Maintain an updated correspondence tracking log for incoming and outgoing correspondence;
As required, proof-read and edit documents
Skills:
Administration diploma an asset
Good organizational skills, initiative and ability to work independently and balance priorities.
Accurate and efficient administration skills and strong attention to detail.
Excellent interpersonal and communication skills.
Advanced computer literacy – MS Office (Excel, Word, Outlook , PowerPoint, Access)
Experience with SAP is an Asset
Experience with Workday is an asset
If you are interested, please contact julia.kourbatova@marketersondemand.com
Have a referral? Get paid up to $1,500 if they're hired!
Share in your network by selecting one of the social media buttons below!