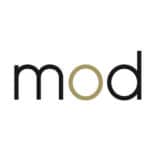 Marketers on Demand
Toronto – ON
MoD is on the hunt for an Account Manager for a growing experiential agency that services clients throughout the USA (yes – travel!)! You will be responsible for owning multiple projects at once, managing the day-to-day relationships with clients, and assisting with their integrated marketing and experiential needs. The Account Manager will be building process, project managing and is the one that would lead all projects – the point person!
Key Responsibilities:
Own communication and project deliverables for multiple projects simultaneously
Own day-to-day relationships with clients and program stakeholders while managing multiple projects and ensure client program success
Complete client documentation (Project Briefs, Scope of Work, Proposals, Ideation, Presentations)
Develop project scheduling to ensure programs run smoothly and on time
Provide concise and transparent communication to clients using project management tools such as: Workback Schedules, Critical Paths, Action Schedules, Budgets
Key Skills:
Over 4 years of experience in customer/shopper/partnership marketing or from a relevant integrated marketing agency
Experience using agency standard templates (action schedule, critical path, work back, program briefs, proposals)
Demonstrated project management and coordination skills
Experience in consumer activations (Shopper and XM) would be an asset
Experience working in the digital and/or social space
Strong consultative approach; problem solver with ability to offer effective recommendations
Don't miss a challenging and rewarding opportunity or at least the best video interview ever! If you are interested or know of someone who might be (MoD offers an amazing referral fee) please contact linda.fernandes@marketersondemand.com aka "The VP of First Impressions & Recruitment".
Have a referral? Get paid up to $1,500 if they're hired!
Share in your network by selecting one of the social media buttons below!