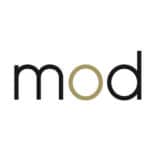 Marketers on Demand
Toronto – ON
MoD is currently looking for a Account Director for a client of ours in Toronto, ON. In this role you will lead the strategy, innovation and growth of a portfolio of key clients. You will nurture client relationships while focusing on new revenue growth from a key client portfolio.
Who is our ideal candidate? Someone who is able to identify customer needs, engage and manage the correct resources, maintain proactive communications and exceed client expectations.
Key responsibilities:
•Act as the strategic lead and point of contact for assigned clients; can roll up your sleeves and help with project delivery and resource management.
•Develop a trusted advisor relationship with key accounts, client stakeholders and executive sponsors.
•Prepare presentations and materials which articulate client solutions and strategies.
•Develop new business with existing clients and/or identify areas of improvement to exceed growth goals.
Key Skills:
•Over 4 years of previous agency experience is a must
•Experience with Email Marketing, Digital Messaging, and CRM is a must
•Ability to develop a strong understanding of Salesforce Marketing Cloud, Oracle Responsys, or other leading Marketing Technology platforms.
•Ability to communicate, present and influence credibly and effectively at all levels of the organization, including executives and C-level
Does this sound like you or someone you know in your professional network? Then reach out to our Director of Talent Acquisition, krystle.delaney@marketersondemand.com for more information!
Have a referral? Get paid up to $1,500 if they're hired!
Share in your network by selecting one of the social media buttons below!