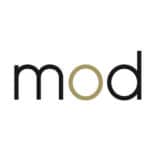 Marketers on Demand
Toronto – ON
MoD is on the hunt for an Account Director for an exciting client of ours. We are looking for an energetic and well-versed self-starter to directly oversee clients as well as lead a growing team.
Key Responsibilities:
• Understand corporate and operational strategy of different business units
• Accountable for client relationships (provide customer satisfaction, excellence, and continual growth)
• An understanding of Google Ads, Facebook, Instagram, YouTube, TikTok and Twitter
• Presentation skills are important: Data Studio, Power BI and experience with other reporting platforms
• Experience collaborating with senior executives while delivering high quality service
• Work closely with leadership on strategy development, advance reporting, budgeting, and performance
• Experience as the senior liaison between client stakeholders, internal teams, and technical teams
Key Skills:
• 5-10 years of Account Management experience
• 5-7 years of client-facing and successfully managing multiple clients
• Over 3 years of Digital Marketing Agency experience
Does this sound like you or someone you know in your professional network? Then reach out to our Director of Talent Acquisition, krystle.delaney@marketersondemand.com for more information!
Have a referral? Get paid up to $1,500 if they're hired!
Share in your network by selecting one of the social media buttons below!