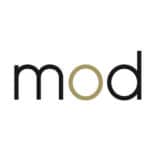 Marketers on Demand
Remote – ON
MoD is actively recruiting for a freelancer 3D Graphic Designer to join an industry leader that has served the marketing sector for over 30+ years.
This is a 100% remote opportunity, as our client is looking for reliable freelancers for upcoming projects.
Must Haves:
– Minimum 3 years of experience (agency experience is preferred) in a similar 3D Graphic Designer role
– Proficient using 3D Studio Max is a MUST
– MUST have their own equipment and home based office
If this sounds like you, or someone you know then reach out to Krystle.Delaney@marketersondemand.com for more information. Note you must submit an online portfolio with your resume!
Have a referral? Get paid up to $1,500 if they're hired!
Share in your network by selecting one of the social media buttons below!