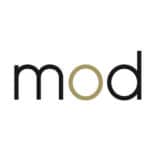 Toronto – ON
Marketers on Demand is currently searching for a Digital Experience Specialist to join our client's team! In this role you will be responsible for executing daily personalization, campaign, and fundraising web projects.
Key Responsibilities:
• Develop and execute site personalization strategies to deliver tailored content, landing pages, recommendations, and experiences across user segments
• Work collaboratively to identify audience segments and personalize content based on user behavior, preferences, and demographics
• Plan, execute, and analyze A/B and multivariate tests to continuously optimize user experiences and drive key performance metrics
• Implement strategies to improve conversion rates and reduce friction in the user journey, driving an increase in sales, sign-ups, or other relevant goals
• Lead the implementation of SEO best practices across their digital properties to improve organic search rankings and increase organic traffic
Key Qualifications:
• Bachelor's degree in business, marketing, information technology, or a related field preferred
• Minimum 3-5 years of relevant experience in onsite management and digital marketing
• Experience in internal search optimization, information retrieval, search engine algorithms and proficiency in using/optimizing internal search tools (Solr and other platforms)
• Experience in UX design and journey optimization
• Intermediate experience with SEO
• Proficiency in Sitecore CMS or other CMS, layout building
• Experience working on personalization platforms (Optimizely, etc.) is required
Does this sound like you or someone you know in your professional network? Then reach out to our President of Chaos, marcie.pollack@marketersondemand.com for more information!
Have a referral? Get paid up to $1,500 if they're hired!
Share in your network by selecting one of the social media buttons below!