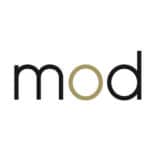 Toronto – ON
Marketers on Demand is seeking a Sales Coordinator to join an investment firm's Sales team. The Sales Coordinator will assist the Investment Sales Team in promoting and selling the company's investment products. We're looking for an energetic, motivated, and articulate team player who is passionate about financial markets and dedicated to enhancing overall customer satisfaction.
Key Responsibilities:
• Manage the calendar and schedule regular meetings for senior/executive sales team.
• Coordinate all aspects of territory events, including meetings, conference calls, and portfolio manager luncheons.
• Prepare correspondence, special mailings, client reports, and manage continuing education credits for clients.
• Conduct outbound and inbound calls to clients as required.
• Maintain Salesforce CRM for accurate client information and generating reports.
Qualifications:
• 1-2 years of related experience (e.g., back-office experience as a client service representative).
• Experience using Salesforce for updating contact information and pulling reports.
• Proficiency with MS Office applications (Outlook, Excel, and PowerPoint).
• Excellent written and verbal communication skills.
• Strong customer service skills, organizational skills, and attention to detail.
• Ability to work well under pressure.
• Proactive and capable of working independently and as part of a team.
• Knowledge of the Mutual Fund Industry is an asset.
This is a permanent role, with extended benefits and growth opportunities, within a hybrid environment (3 days a week, on-site, downtown Toronto).
Does this sound like you or someone you know in your professional network? Then reach out to our Director of Talent Acquisition, mark.brosas@marketersondemand.com for more information.
Have a referral? Get paid up to $1,500 if they're hired!
Share in your network by selecting one of the social media buttons below!