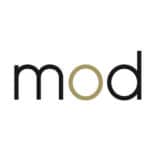 Brampton – ON
Marketers on Demand is currently looking for a Junior Product Development Specialist for our global client! In this role you will work in a project based environment working on documentation, samples, project work and various testing.
Key Responsibilities:
• Manage the sample receiving process with appropriate documentation techniques
• Organize sample inventory adding value to project execution
• Prepare samples for outgoing shipments
• Assist product developers in documenting product information, internal product reviews and customer presentations
• Own and manage the execution of various projects
Key Qualifications:
• An undergraduate degree in general sciences or related programs
• 1-2 years of product development experience
• Strong documentation techniques are an asset
• Excellent communication and organizational skills
• Strong Microsoft experience required (Word, PowerPoint and Excel)
Does this sound like you or someone you know in your professional network? Then reach out to our President of Chaos, marcie.pollack@marketersondemand.com for more information!
Have a referral? Get paid up to $1,500 if they're hired!
Share in your network by selecting one of the social media buttons below!