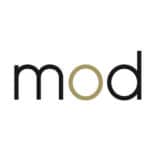 Toronto – ON
MoD is looking for a Digital Marketing Specialist for a registered charity and non-profit organization in the GTA.

Overview:
Our client is looking for someone with proven expertise in designing and implementing marketing programs for all online channels, including strategic planning, email marketing campaigns, website design, video production, paid advertising campaigns, social media, SEO, digital publications, content marketing and more. This role is perfect for a marketer with strong writing skills and knows how to effectively grow an organization's online footprint through multiple platforms.

Key Responsibilities:
Develop web, online, social media marketing strategy that aligns with overall marketing and communications strategy of the organization
Manage and create all online advertising designs and digital content, including web creatives and photos
Oversee and approve social media strategy and channels (Facebook, Twitter, YouTube, Instagram, Pinterest, LinkedIn, etc.
Create social media and paid advertising campaigns and support to meet objectives
Manage email marketing campaigns
Key Requirements:
2 – 3 years of in-house or agency digital marketing experience
Exceptional English verbal and written communication skills
Advanced literacy and hands-on experience with digital software including WordPress/Elementor, Constant Contact, CSS, CMS
Proficient in Adobe Creative Cloud applications including Photoshop, InDesign, Illustrator, Premiere Pro, After Effects and Microsoft Office (Excel, Word Outlook, PowerPoint)
If interested, please apply directly or reach out to mark.brosas@marketersondemand.com for more info!
Have a referral? Get paid up to $1,500 if they're hired!
Share in your network by selecting one of the social media buttons below!