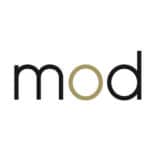 Toronto – ON
Marketers on Demand is searching for a strategic thinking Communications Specialist with a positive attitude for our fast-growing client! In this role you will ensure that their communications initiatives are executed efficiently and effectively.
Key Responsibilities:
Execute effective PR communications, media relations and social engagement programs delivering results and meeting objectives
Work collaboratively and cross-functionally to deliver on strategic briefs
Execute PR communications programs that influence public opinion and deliver business results
Proactively find solutions across concept development, production, and delivery phases
Maintain current knowledge of emerging industry trends, competitive analysis and ensure brand editorial guidelines are met
Key Qualifications:
Over 3-5 years of public relations and professional social media experience
Bachelor's degree in journalism, PR, marketing or related field
A strong understanding of best practices for creating data-driven earned media outreach
Experience utilizing various digital tools and platforms
Ability to work on multiple projects simultaneously while staying on budget and on time
Exceptional communications skills; ability to write in a clear, concise and convincing manner
Does this sound like you or someone you know in your professional network? Then reach out to our VP of Recruitment, linda.fernandes@marketersondemand.com for more information!
Have a referral? Get paid up to $1,500 if they're hired!
Share in your network by selecting one of the social media buttons below!