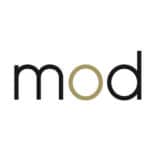 Toronto – ON
Marketers on Demand is currently looking for a Copywriter for our award-winning client! You are a talented storyteller with the ability to translate complicated concepts into compelling copy.
Key Responsibilities:
Conceptualize and produce a wide array of long and short-form narratives (email, web, blog, social, sales collateral, presentations and more)
Work collaboratively with key stakeholders across various cross-functional teams; manage feedback and expectations
Refine briefs to ensure clarity of objectives and core messages are aligned
Conceptualize and deliver high-quality/attention-grabbing content within deadlines
Ability to identify strong ideas and execute on creative strategy
Key Qualifications:
Over 7 years of copywriting experience across multiple channels
Bachelor's degree in Marketing, Communications, Journalism or a related field
Proficient with various digital tools and social platforms
Ability to communicate concepts and ideas aligned with strategy and brand voice
Exceptional communications skills and ability to write in a clear, concise and convincing manner
A proven track record of successfully delivering B2B and B2C creative assets
Does this sound like you or someone you know in your professional network? Then reach out to our President of Chaos, marcie.pollack@marketersondemand.com for more information!
Have a referral? Get paid up to $1,500 if they're hired!
Share in your network by selecting one of the social media buttons below!