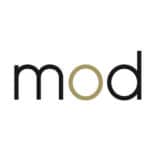 Mississauga – ON
Marketers on Demand is seeking a highly motivated UX Lead! An integral part of our client's digital team where you will create and transform the design and vision of various products into seamless and engaging user experiences.

Key Responsibilities:
Lead and oversee the user experience end-to-end and support in ensuring the output meets the intended outcome
Assess complex information from multiple sources (Data Science optimization inputs & outputs, business requirements, technical constraints, and analytics)
Lead and oversee UX activities (strategy workshops, user/design research, identification of opportunities to differentiate)
Create and present UX artifacts (journeys, sketches, wireframes, journey maps, storyboards, etc.) to stakeholders, clients, and teams
Test and validate deliverables with users through usability testing and participating in design reviews
Work collaboratively to build SaaS applications for market while maintaining UX best practices
Key Qualifications:
Bachelor's degree or equivalent experience in psychology, computer science, information sciences, human/computer interface design, or graphic design
Over 8 years' experience in the role of UX Designer, Information Architect, or Product Designer
Ability to draw insights from complex data (data science algorithms and analytics)
Lead exploratory requirement sessions (using tools like Miro to support)
Good proficiency in the use of industry software such as Figma, Sketch, InVision, Adobe CC, Adobe XD, Flinto, or other visual design and wireframing tools
Experience in creation of rapid prototyping and testing processes
Knowledge of user experiences for both web & mobile applications
Does this sound like you or someone you know in your professional network? Reach out to our President of Chaos for more information: marcie.pollack@marketersondemand.com
Have a referral? Get paid up to $1,500 if they're hired!
Share in your network by selecting one of the social media buttons below!